CONVENIENCY YOU NEED FROM A TEAM YOU TRUST.
Let us save you time AND money by eliminating unnecessary purchases and store visits! 
Here's how it works: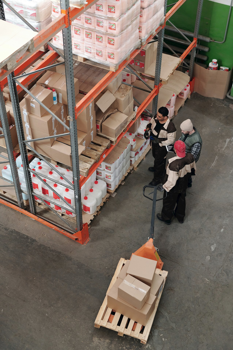 - One of our team members will help you determine what kind of inventory your company needs.
- We will supply the initial items to you, and you won't be billed until they're used.
- We will arrange the delivery of any replenished items for no extra cost.
- Best of all, we even take care of tracking the inventory for you at your property!
Contact any of our 3 locations for more details, or, complete the form below and one of our team members will reach out to you shortly!
Request Information on Our On-Site Inventory Services